| | |
| --- | --- |
| Waste Tyre Recyling Pyrolisis Plant | |

Technology:
Pyrolysis involves heating waste tyres /plastic without oxygen to break them down to char or carbon black, oil, and gas.
Plants operate within a temperature range of 250° - 500°C.At temperatures above approximately 150°C tires release increasing amounts of liquid oil products and gases. Above 400°C, depending on the process employed, the yield of oil and solid tire-derived char may decrease relative to gas production.
A typical commercial operation is described below.
Tires delivered to a site are weighed. Tires are introduced to systems whole or else halved, chopped, or shredded.
The feedstock is typically dried and preheated, using tire-derived gas.
Temperature and residence time in the reactor are two key pyrolysis reactor design criteria.
In the gasification stage, tire-derived oil, is condensed and cooled. Light and heavy oil fractions may be handled separate. A separator removes any remaining water vapor. The product is filtered.
Solid tire-derived char is cooled, typically using a water-cooled stage. The product may be sized and screened to
remove fiber. A magnetic separation stage captures magnetic materials remaining in the char. washing the char and
further size reducing it produces the carbon black product.
Tire-derived gas maintains operating pressure in the system and provides heat to the system. Vented gases pass through a pollution control train, which may include a gas flare.
Gas can further treated for power generation. It is passes through venturi scrubber to remove particulate matter
from gas and then it is passes through water cooled condenser which can help to bring down the temperature of
tire-derived gas and cracking of tar from it. Further it is passes through various filters containing wood waste and
saw dust waste to remove moisture from gas and finally cleaned through fabric filter. Resultant Gas is clean
and can directly feed to Gas Driven Generating Set.
Features of the plant:
100% waste tyre recycling is achieved (No churn left after the process)
No chemical ingredients are used in process (environment friendly)
During and after the process there is no soil, water or air pollution.
Creates economically valuable products out of waste.
The most cost-effective waste tyre recycling technology ln the world.
Raw material (wastage tyre) is cheap and easy to procure.
Each recycled ton of tyres preserves 10 tons of CO2 that is a major green house gas.
It is a 100 % pollution free process, thus making eco-friendly Environment.
The process can be applied to all rubber based materials.
The system creates an a lterna t e source of energy to replace petroleum Products and natura l gas.
System gives the opportunity to governments and local administrations to deal with the wastage tyre problem to a great extent.
The process of Pyrolysis has duration of 4 to 12 hours, depending on the quantity and size of tyre (car tyre, truck tyre, etc.). During the process different vacuum values are applied in pre-determined temperatures and in different phases. Different gases are obtained and the condensed gas is stored as a fuel oil in tanks.
By-Products after Pyrolysis
Tyre Oil è 40% to 45%
The oil product is well within the range of that of a fuel oil refined from crude oil. The main oil product produced by recycling application is the fuel oil which is widely used for industrial and commercial purposes. The oil is 40% to 45% of the amount of recycled scrap tyres..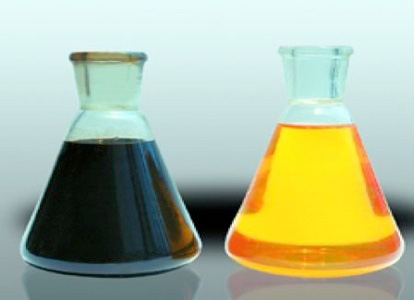 Char and Carbon Black 30% to 40 %
A solid product termed tire-derived char or tire-derived carbon char is produced . The solid product can be further processed to enhance specific characteristics and to meet specifications for carbon black, or can be marketed directly. Carbon black produced by Pyrolysis process (CBp) is more economical compared to carbon black produced primarily from petroleum and is more price efficient to be used as an ingredient in the industries listed;
| | |
| --- | --- |
| • | Electric cable jacketing, Conveyor band, Carrier Bands, Hose and doormat, Black nylon bag, Rubber additive Automotive spare parts, Heat isolation, Black colorant in rubber materials, Plastic pipes, Industrial rubber, products , Fire fighting |
Gas 8% to 12%
Non-Condensable gases arise during the pyrolysis process.
lt has higher calorific value as compared to natural gas.
It can be replaced where natural gas and propane are stored.
The high energy gas is utilized as a source of energy for the Pyrolysis process.
Considering 10 ton scrap tyre/day recycling capacity, the facility would generates 1000 -1200
m3/day gas, which has an enormous energy potential when evaluated
Steel 10% to 12%
Steel scrap extracted is considered a fairly clean scrap iron ready to be marketed. Valuable steel wires are pressed and sold to steel and scrap dealers.

Technical Detail
This is a batch process system.
The wastage tyres are fed into the reactor vessel and heated under controlled conditions of temperature and pressure.
The process will bring about molecular restructuring of the rubber under pyrolysis (gasification).
These vaporized gases are passed through heat exchangers, where in the gas is condensed into liquid form.
During the process, carbon black and steel are also generated. The heat exchanger uses coolant water as a condensing medium. The water is re-circulated through the process.
These systems can be operated 24/365.
Energy Requirements
Pyrolysis process produces an excess of energy. Combustion of tire-derived gas provides sufficient heat to drive the reaction. The use of supplemental fuel - Scrap wood/coal - is limited to the startup period. The electrical usage is 12.8 kWh/ton of ton of waste tyre. Heat required to sustain the pyrolysis reaction is approximately 630 and 1,025 Btu/lb .
Safety
Reactor directly decides the machine's safety and service life. Boiler quality 16mm Gr 70 plate and IBR standard MIG welding ensures the reactor safety.The reactor is tested for cracks by radiology which will not only guarantees quality of welding but also greatly improve working efficiency
Professional radiology detection for welding seam to detect cracks.
Professional standard thermometer , pressure gauge and safety valve.
The non-condensable gas is volatile. This gas is transferred first through a safety device and a safety burning air muzzle. Before burning complete safety is ensured.
All pressure vessels hydro tested for 3 bar.
Environment friendly
Dedusting system to prevent gas and dust from coal burning
The exhaust gas is recycled for heating reactor therefore no gas pollution
Ensure sealing on every junction to prevent gas leak and foul smell.
Longer life
Using B.Q.Plate SA 516 Gr.70 steel plate ,thickness 16mm , IBR standard welding seam with radiology gaurantees longer the life of reactor .The life is estimated to be 8 years as compared to 2 to 3 years of normal welded reactors of 14mm.
Equipment Technical Parameter
Items
Contents
1
Equipment type
J8T
J10
J12T
2
Raw material
tires/Plastic
tires/Plastic
tires/Plastic
3
Structural form
Horizontal rotation
Horizontal rotation
Horizontal rotation
4
24-hour Capacity
8ton
10ton
12ton
5
Oil yield
3.6 ton
4.5ton
5.4 ton
6
Operating pressure
Normal
Normal
Normal
7
Material of Reactor
B.Q.Plate SA 516 Gr.70
B.Q.Plate SA 516 Gr.70
B.Q.Plate SA 516 Gr.70
8
Thickness of Reactor
16mm
16mm
16mm
9
Rotate speed of Reactor
0.4turn/minute
0.4turn/minute
0.4turn/minute
10
Total power
10KW
12KW
15KW
11
Mode of cooling
Water cooling
Water cooling
Water cooling
12
Cooling area of condenser
41
46
53
13
Kind of transmission
Internal gear drive
Internal gear drive
Internal gear drive
14
Noise dB(A)
≤85
≤85
≤85
15
Size of Reactor(D×L)
2200×6600
2600×6600
2600×6600
16
Working form
Intermittent operation
Intermittent operation
Intermittent operation
17
Delivery time
30days
30days
30days
18
Weight
27T
30T
30T
The process flow in three distinct process
Flow Chart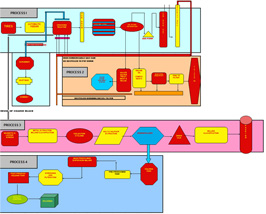 Click Here for Enlarge View
PROCESS 1.
12 tonnes waste tyre pyrolysis plant with IBR standards and automatic controls and auto feeder.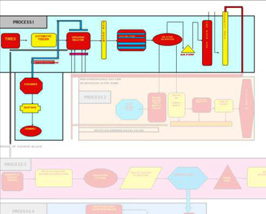 Click Here for Enlarge View
PROCESS 2.
deodorizing decoloring and filteration of tyre oil capacity 1500 litres/8 hours.

Click Here for Enlarge View
PROCESS 3.
Carbon Black refining capacity 5 Tonnes with salt and sulphur removal. Carbon Black refining capacity 5 Tonnes without salt and sulphur removal.

Click Here for Enlarge View
PROCESS 4.
Inkjet ink manufacturing.

Click Here for Enlarge View